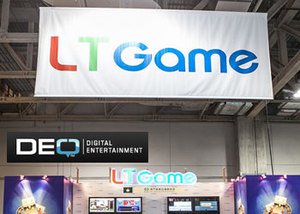 A new agreement penned between LT Game Ltd, based in Macau, and DEQ Systems Corp, a Canadian casino gaming supplier, opens a whole new market for expansion.
This new partnership will see the gaming products that DEQ Systems creates distributed throughout the Asia Pacific region, a market they were previously missing out on. Most specifically, the Canadian company's casino tabletop products and casino table bonus system will see new life through 2016 as the beginning of the deal. This initial step will be facilitated by LT Game International, LT Game Ltd's subsidiary company based out of Australia.
There is much confidence in the success of this partnered growth on both sides of the handshake with DEQ's chief executive, Joseph E Bertolone, saying, "Clearly, having LT Game as our partner in the region gives us a competitive advantage and presence that will be a cornerstone for our continued growth. Leveraging our significant installed base in Macau and Singapore will facilitate the opening of new markets and solution sets for additional business in Macau and allow us to continue our growth in Australia, the Philippines, Cambodia, Korea and Vietnam." LT Game chairman Jay Chun echoed this positivity by stating, "Partnering with DEQ allows us to broaden the scope of solution offerings to our valued and long-term clients. As LT Game continues to expand throughout the Asia Pacific region, the synergies between our offerings enhances our ability to offer new and innovative solutions to our existing clients and enter new marketplaces."
DEQ has been showing it's growth potential and it's presence as a powerhouse in the online gaming world on the Toronto Stock Exchange through it's supply of innovative and dependable software to over 300 casinos spanning 30 countries. This deal is sure to do wonders for the growing value of their Canadian casino and gaming stocks as the partners move forward and offer more variety and novelty in entertainment for gamblers around the world.