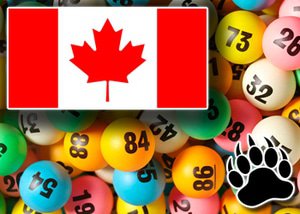 Canadians have been fighting for years to have access to single-game sports betting, and ironically, thanks to a backer's parliamentary lottery win, it may actually come to fruition soon.
Back in 2012, bill C-290, which would have effectively legalized single-game sports betting throughout Canada, was approved by the House of Commons. However, it eventually died when the Senate failed to ratify it before the federal election that fall. Brian Masse, a New Democratic Party member representing Ontario, has promised to reintroduce bill C-290 after winning a parliamentary lottery. This lottery does not offer financial gain; rather, it dictates in which order private members can propose bills. Masse's name was seventh on the list.
Private bills, such as the original C-290, are rarely passed into law in Canada for two reasons. First, the Canadian parliament only allows 30 such bills on the agenda at any given time. Second, there is no guarantee that the government (which currently has a liberal majority) will vote in favor of a private bill. The goal of the bill was to amend the actual criminal code across the country, which currently makes provincial lottery monopolies responsible for sports betting. The only type of betting that is currently allowed in the country is "parlay" wagering, which means that bettors must wager on more than one game at a time. This strictly limits many markets in Canada, and lottery monopolies complain that it affects their appeal with the gambling community. Because Canadians have access to other gambling sites, Canadian gambling venues feel that they are losing valuable business because of the law.
Masse has promised to reintroduce the bill, which would essentially pave the way for single-game sports betting. It would lift the restrictions that are currently in place, allowing bettors more flexibility in their choices. Masse feels that the bill will not only benefit the casinos in his own local area, but all across Canada. It will also allow gamblers more freedom to choose.