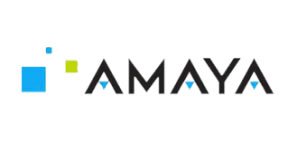 On January 16th, 2015 the winners of the 2014 Cantech Letter Awards were announced at the Metro Toronto Convention Centre at a Gala event.
These were presented by Founder & Editor Nick Waddell. The winner of the TSX Tech Stock of the Year was Amaya. The TSX Tech Executive of the Year was David Baazov, Amaya's CEO.
Amaya gave an update the day before about one of its recent acquisitions, PokerStars, with CEO & Chairman David Baazov making a speech at an investment conference in Toronto. Winning the two awards, secured Amaya's top position among the best peforming Canadian stocks in online gambling.
In December 2014, the successful completion of PokerStars' casino game rollout was concluded in eligible markets. The availability of these table games comes through the recent PokerStars 7 downloadable platform which has been an optional download for players. It now becomes the solitary poker client for the future.
This follows on from recent successes that have come from the launch of PokerStars.es in Spain. Acquisition of a weighty double digit stake in Spain's online casino operations have surprised, as external marketing has yet to be put into effect. Expectations have been exceeded and things have moved quicker than with Full Tilt, even though the only games they've had to offer players have been table games.
Ahead of schedule, Amaya has announced that it expects to now launch PokerStars sports betting sometime within the first quarter of 2015.
This new product that will access the sports betting marketplace, will be made available in certain markets within the PokerStars 7 client. It is expected for markets to be expanded throughout the year. Additionally, it was interesting to note the company announced current unrelated progress in Asia on the same day. A continent of very keen sports bettors in global gambling indeed, and that's to put it mildly.
The announcement regarding Asia, for the time being related to the opening of PokerStars latest 'Live' Poker room. The City of Dream in Manila, an integrated casino resort is the location. The Philippines offers an exotic location for this newest branded casino room and adds to the list of other live branded poker rooms including major casinos in major cities including Macau, London and Madrid. It really is no surprise PokerStars parent company Rational Group produce more live events around the globe than anyone else that said, they also have more gaming licences than anyone else as well. No doubt there will be many more developments throughout 2015, the year is young and has just got underway, watch this space!