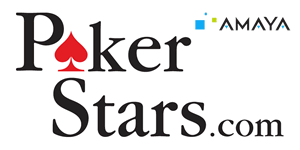 While there are no accusations of wrong-doing, an investigation into the Amaya PokerStars acquisition could turn out to be a big deal.
There are always big deals in the works in the online gambling world. Amaya Gaming Group has turned these deals into a multi-billion dollar business. In any industry where huge deals are a part of the landscape, there are also investigations into those deals from time to time. This has become the case with Amaya's acquisition of the Rational Group which owns PokerStars and Full Tilt.
The Autorité des Marchés Financiers, known as AMF for short, have started an investigation into the deal that was worth $4.9 billion. It's very important to note that there have been no charges of any kind announced at this point, and an investigation isn't necessarily the result of officials believing that charges will be filed. Even with that being the case, the stock has fell in a major way. It's dropped to below $25 which reflects a decrease of almost one-fifth of its peak value earlier in the week, and that's an incredible drop for a company that was trading at under $10 at the beginning of the year.
What should be noted about this investigation is that this isn't particularly atypical for high-yield, high-risk investments like the one that Amaya has made in these two major poker brands. PokerStars and Full Tilt are by far the largest two online poker rooms in the world, and the move to purchase them was a pretty big deal. So far, there are no allegations being made towards Amaya over the deal, but a lot of gaming stockholders have abandoned ship in wake of the announcement.
Amaya has made a lot of news in 2014 for jumping up to more than five times its value at the beginning of the year when they purchased the Oldford Group, owner of the Rational Group which in turn owned PokerStars and Full Tilt Poker. This was an exceptionally bold move which was worth almost $5 billion, and they have made a number of changes to both poker rooms in order to capitalize on what they believed was missing value. Whether this will pay off amid this investigation is yet to be seen.