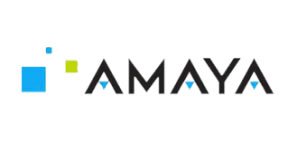 Since the recently announced purchase of online giant PokerStars by the Toronto, Canada based Amaya Gaming, speculation of what they would do next has been widely varied.
Now that the dust has settled on the latest and biggest in Amaya Gaming's string of high profile acquisitions over the last few years, the company has now made clear what big plans they have in the works for the formerly independent but troubled PokerStars. One such item that has been confirmed by David Baazov, Chairman and CEO of Amaya Gaming, is a second stock listing on either the New York Stock Exchange or the London Stock Exchange.
While the move to add their freshly purchased company on the Toronto Stock Exchange seems like a given, since Amaya itself is based in Toronto, there are surprises in so far as the addition of London and New York as options for further stock market expansion. New York seems to make the most sense of the two since PokerStars, while started by a Canadian, operated quite strongly in the United States until financial pressure forced both the founder and his son out of the country. London comes as a slightly more surprising move until the other listings for gambling sites seen there with strong growth are considered. The decision of which option will be explored or accepted has not been settled on so far.
Since the long-rumoured but largely unexpected $4.9 billion purchase of PokerStars still waits for the verdict of the shareholders in order to move forward with any further plans. Currently both of these potential stock exchange landings offer grounds for tremendous benefit for those that have current stock in Amaya as well as those that would invest in the starting NYSE or LSE rates since both have great chances of growth. With the potential to shoot up the listings in these markets, Amaya's latest power play could push them even further towards being the global force to be reckoned with that they've seemed to be aiming for since their inception about ten years ago.
New York's options include the buying power of one of the world's largest economies as a hotbed for growing the financial backing for PokerStars and Amaya to unseen heights. London has a well storied history of successful online gambling companies seeing gains across the market with examples such as 888.com and Bwin.party already staking their claims there. The decision of the shareholders in the entire matter is the only hurdle left to jump before these forward thinking plans by Amaya Gaming can be actioned so there will be industry and private investors watching the entire scene carefully in the coming months.