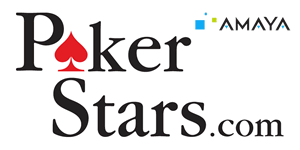 It may not happen often but it seems that the rumours have come true for the purchase of PokerStars by Toronto based Amaya Gaming in yet another huge acquisition.
Though there was doubt about the ability of the smaller company to absorb the larger one in this deal, it looks to have been worked out by backing from financial and credit organizations that have faith in the future of the deal forged between these two giants in the world of online casinos. Amaya, originally a small software developer from Canada has been making big moves to drive themselves upward in both product output as well as overall presence across the globe.
GSO Capital Partners, the credit division of Blackstone, will be contributing to the deal by putting more than $675 million against the shares of PokerStars as well as other collateral that can be used to anchor the deal. Further financial support will come from Barclays, Macquarie Capital, and Deutche Bank through other financing efforts and credit amenities to the tune of another $2.9 billion.
At one time, PokerStars was one of the two dominant poker presences in the United States, and enjoyed huge success as such, gaining huge fame as the World Series of Poker helped bring live, big ticket, competitive poker to viewers around the world, essentially creating the amazing atmosphere and excitement that surrounds the game to this day.
Through years of growth and success, they ended up purchasing their largest competitor, FullTilt Poker, after that company's structure, described as a 'Ponzi Scheme' by the Manhattan United States Attorney, could no longer support itself and financial troubles loomed. After the buyout, PookerStars had a whole host of new assets and tucked away their main market of the US in a back pocket while attention shifted to the rest of the world. In just 2013, PokerStars hauled in more than $1.1 billion from their global efforts.
PokerStars has a storied past with Isai and Mark Scheinberg, the Israeli-Canadian father and son team who created and worked together to build PokerStars into the online gambling juggernaut it became. However, during 2011, the entire online poker industry came under fire form federal prosecutors which saw the company's US dealings put to an end, a $731 million settlement, and indictments against Isai Scheinberg. He has yet to cross the border to face the charges against him and his company has never claimed any wrongdoing. After the final signature is on the deal with Amaya, this family will no longer be connected to PokerStars in any way which, for the image and forward progress of the company, is a good step for everyone involved.