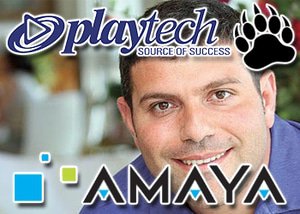 For those who may be interested in the future of Full Tilt, Poker Stars, and all the various other brands owned by Amaya Inc., it seems they'll have to wait a little longer before an announcement is made as to whether the London and Toronto-listed company will be privatized or not.
Month's End Deadline Comes & Passes With No Further News
On February 1, Amaya announced that they expected to receive a non-binding all-cash buyout offer from an investor group led by the company's current CEO David Baazov, before the end of the month. However as the month's end came and passed nothing official was communicated, and there has been no word of any further developments.
This of course does not mean that the proceedings have stalled and are not progressing with the world's largest online Poker operator having a change of ownership in the relatively near future.
On March 2, a note was published on the company's corporate website which provided an update on steps that the Montreal-based company were taking "to conduct an independent review of alternatives in light of Amaya's Chairman and Chief Executive Officer David Baazov, having advised the Board of Directors of Amaya that he and a group acting with him intend to make an offer to acquire Amaya."
Even though they have stated explicitly that they have not received any kind of offer from Mr Baazov, a special committee of independent directors have appointed Moelis & Company LLC, an international investment bank, to provide an independent valuation of the online gambling company's securities in connection with any forthcoming offer, that could conceivably be made by Mr Baazov.
At the same time they have also restricted his access to any confidential and sensitive company information implementing established guidelines, processes and restrictions, regarding all ongoing management of Amaya, whilst there may be a potential offer for the company by a group led by Mr Baazov.
Playtech Mentioned In List Of Potential Bidders
According to the word on the street, Playtech have an interest in the Amaya operation and the Isle of Man-based company that was founded by Teddy Sagi could well be one of the investors already mentioned by Baazov earlier in the year, rather than launching a bid of their own.
Playtech haven't confirmed any of the rumors of their involvement, although chairman Alan Jackson was quite clear that his company are currently looking at a number of strategic acquisitions. However should the rumors have substance; Playtech's involvement could represent an obstacle for their US expansion, as back in the 1990's majority shareholder and founder Sagi was incarcerated for stock fraud.