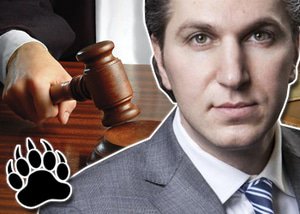 Amaya stock prices dipped some 21% last week following allegations that David Baazov, the president and CEO of the casino software company, used insider information to trade and influenced its market price.
The AMF claims that the fraud took place between the months of December 2013 and June 2014; the latter is the month in which Amaya acquired PokerStars and Full Tilt Poker for nearly $5 billion. The president and CEO of the AMF, which works to stop fraud, insider trading, and market manipulation, says that the case is a top priority for the group as such transgressions negatively "affects public confidence and the integrity of our markets."
Although Amaya Gaming associates face 23 charges related to market manipulation and insider trading, only five of those charges are levied directly at Baazov. Of course, the Amaya CEO denies the allegations, and in a statement Amaya released to the press, the company claims it "believes they are without merit and expects Mr. Baazov will be fully exonerated." However, on March 29, the company announced that Mr. Baazov was taking a voluntary leave of absence.
Amaya Gaming conducted its own internal review on Baazov and others who were charged. Dave Gadhia, Amaya's lead director and member of the board, claims that external legal counsel was brought in to investigate, and their review did not find any evidence of broken securities regulations or laws. In fact, the independent board members concluded that no action should be taken against Baazov and the other accused.
Although a recent press release noted that operations would continue as usual for Amaya Gaming, it would appear that the allegations have certainly startled shareholders. The prices per share dropped significantly immediately following the announcement of the charges levied against Amaya's president and CEO. However, with the release of the new PokerStars site in New Jersey, the company hopes to regain the trust of its shareholders and boost its revenue.