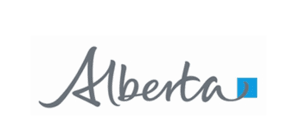 Citing a large gap between land-based contributions between rural and urban charities, Finance Minister Robin Campbell wants to use online gambling revenues to balance things out.
Most of the provinces in Canada offer some form of provincially-regulated online gambling. Federal online gambling laws allow these provinces to run their own games (with the exception of certain types of sports betting), and Alberta has been one of the last to hold out without opening up and offering their own games. Finance Minister Robin Campbell has added yet another voice to those who want to regulate the industry in Alberta, and he's appealing to rural charities.
His argument goes as follows. Under the current system, land-based gambling revenues contribute partially to certain charities. The share for rural charities is about $20,000 per year, but it's almost four times that for urban-based charities. His idea is to use the revenues from regulated online gambling to balance those two numbers out so that they aren't so one-sided.
Something that's interesting about Campbell's approach is that he's essentially bypassing the legislature so far. This is a move that probably isn't necessarily allowed by law in the long-term, but for the short-term, he's been seeking out operators that could handle the software side of online gambling in the province if it gets the go-ahead. Many from the legislature have complained about this, but it could simply be the case that Campbell is looking to have all of his metaphorical ducks in a row before presenting legislation so that the path to regulated online gambling is as smooth as possible.
Online gambling in Alberta is going to be really interesting because they are one of the last provinces to approach the issue. That means they'll have an opportunity to learn from the mistakes of other provinces like British Columbia's PlayNow and Ontario's PlayOLG. Even with that, however, there are still a number of lasting issues that could inhibit their ability to provide a solid product for players. This includes misguided limitations on offering foreign companies licenses to operate as well as arbitrary restrictions on certain types of sports bets that really limit the ability for crown-operated gambling sites to really penetrate the market.