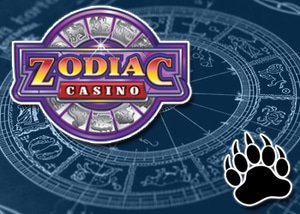 Canadians looking for a rewarding online casino experience should pay a visit to the folks over at the Zodiac Casino.
They have some great Christmas games especially for the festive season, and players can also benefit from "Casino Rewards" which is one of the most successful loyalty programs a player could possibly be involved in, if they are a consistent steady gamer.
Using their advanced gaming software the Zodiac Casino pride themselves on offering players an exciting fulfilling trustworthy and reliable service and using their advanced gaming software, they are able to bring players some of the very best interactive games, that can be found anywhere online.
Special Christmas Feature Games For The Month Of December
There's some really super festive fun, just waiting to be enjoyed at the Zodiac this month. It's time to get in the festive mood and fill your stockings with some of the extra cash rewards that are currently available for the month.
There are games like "Gift Rap" where you can unwrap the Gift Grab Bonus. Just get 3 or more of the "Rapping" Jack Frost symbols, and you could walk away with 32,250 coins!
Perhaps you'd like to try your hand at playing the Happy Holidays online slots game, where with just one spin you have 243 different ways to win a prize.
Grab one of the two bonuses on offer and now watch in amazement as the game switches to 1024 different ways to win, where prizes galore are just waiting for you to unlock their winning combinations, somebody's gonna make it big, why not you!
Make it a point to join in the festive spirit at the Zodiac casino, where all the hot Christmas action comes alive. There's some great Xmas awards on offer and in their Casino Rewards program what was a $15 million Giveaway ended up actually being in excess of $20 million, with 25 new game releases launched throughout the whole of 2015.
Get ready for the next 12 months which are bound to be a cracker, meanwhile a Merry Christmas to all and an incredible Happy New Year!