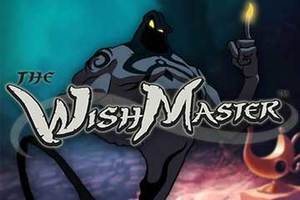 Considered by many experts to be the top online casino software provider today, Net Entertainment has new releases on a regular basis.
They cover a wide range of themes and concepts, but they always deliver when it comes to giving Canadian based players an excellent experience. Their newest title is sure to do the same, and it's called The Wish Master. This game is about a genie in a bottle who wants to come out, grand some wishes and let your bankroll grow to enormous heights.
The Wish Master uses a good format with five reels, three rows and 20 paylines. Everything about this game just screams that it's a solid experience all around. The key feature here is the Wish Master himself. When you unlock this feature, you'll get a genie that shows up when you get a scattered magical lamp. When this genie comes up, you're getting a ton of value in the form of special add-ons. This could include random wilds, expanding wilds, added wilds, win multipliers or other specials. All of these extras give you more value with better wins that you would have gotten otherwise.
Net Entertainment Chief Product Officer Simon Hammon said, "The Wish Master builds on our portfolio of cutting-edge video slots. The graphics are stunning, the gameplay is second-to-none and we're confident our customers and their players will enjoy the game play experience."
There are two things that you'll notice about this game that are very stylistic of Net Entertainment. The first is that the visuals are outstanding. You get some pretty awesome graphics that just serve to back up the claims that Net Entertainment is putting out some of the best titles of any software company in the industry. The second is that even though they have other games with a somewhat similar theme like Arabian Nights, this game completely stands out on its own.
What this means is that you're not going to ever have to worry about NetEnt putting out games that are just copies of other titles they have in order to beef up their numbers. Instead of being concerned with the quantity of slots that they are putting out, they focus completely on quality. This has changed how the online gambling software side of the business works and has caused a paradigm shift in the industry.