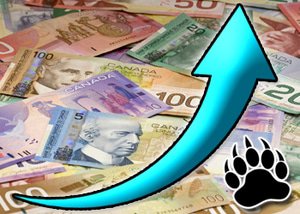 Several big mergers have put William Hill in the third place spot after being on top for a long time.
At this time last year, William Hill was well-positioned in the top spot of the sports betting arena in the United Kingdom. They're now in third place, and that position could be dropped further in the future if trends continue how they have so far this year. A number of mergers have dropped them a couple of places in the rankings, and now they're left wondering what's going to happen next.
Ladbrokes/Coral and Betfair/Paddy Power Mergers
First off, Ladbrokes and Coral were the number two and three companies a year ago. They've merged to take the number one place to kick William Hill into second place. Now we have Betfair and Paddy Power getting together to jerk William Hill even further down to third place. Even that might not be the extent of the damage since there are rumors of mergers involving Betsson, Unibet and other companies, including 888, though at this point it's fairly unlikely. Weirder things have happened, but it looks like some stability is going to come over the industry for the time being as the dust settles from the top positions shifting around so much in such a relatively short period of time.
Paddy Power Hilarity Continues
Something really notable about Paddy Power is that, even though they are one of the top ten online gambling companies of the year, they have a ridiculous social media and marketing team that might have gotten them in trouble over the merger with Betfair.
A few weeks ago, the Paddy Power social media team poked fun at the Ladbrokes/Coral merger and many other mergers in the gambling industry by saying they were merging with Betfair to create a new company called Betty Power. This is an obvious joke, and the people who sent out the tweet probably had no idea that a deal between Paddy Power and Betfair was actually in the works.
After breaking the United Kingdom's record for the single advertisement that's received the most official complaints, well into four figures, less than a year ago, it's oddly comforting to see that Paddy Power is still up to their ridiculousness even while William Hill tries to figure out which way is up.