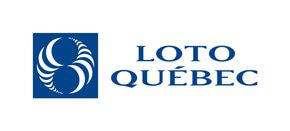 A group created in 2010 has issued a report stating that some major changes need to happen for Loto-Québec to function well.
Oversight is a key component in the online gambling world. There are a lot of different moving parts to any one company in this industry, and this can include everything from increasing revenues to decreasing problem gambling and funding services for those who experience addiction. In 2010, a working group in Quebec was established to provide this type of oversight to Loto-Québec, and they've recently come out with a report that shows some huge changes need to be made.
Espacejeux is the main portal for Quebec's online gambling services, and the working group found a number of interesting pieces of information that has to do with this portal. First and foremost, they weren't able to really bring in enough players to provide any type of notable revenue for the government. A major part of this is that they haven't been able to gain a piece of the market that's occupied by unlicensed, foreign sites.
This group made the recommendation that a licensing process be created to allow these foreign operators to become licensed in Quebec so that they can pay some sort of tax to give Quebec more revenues from the bets their players are making since Espacejeux isn't really getting it done. This is much like what has happened in several parts of the world like the United Kingdom and certain places in the United States which have licensed online gambling sites on a local level.
Another point that was brought up is that Loto-Québec has a conflicting set of interests. On one hand, they're given the task of increasing their revenues by boosting the amount of betting that people are doing. On the other hand, they're also tasked with helping to prevent problem gambling. On one Loto-Québec web page for people who are looking to get help with compulsive gambling issues, there was an advertisement for a six-figure poker jackpot, one part of the group's report stated. Overall, these are some really big changes that would be required to correct the mistakes that this group has found and increase the revenues that Quebec brings in from Internet wagering.