Another Week has Passed Without a Lotto Max Jackpot Winner
By:
Russell Potvin

, Sat. May 03, 2014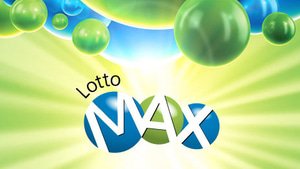 For the last four Fridays in a row Canadian lottery players have crossed their fingers at a chance to win the Lotto Max draw.
But for the last four weeks in a row there have been no jackpot winners. The February 28th draw had the potential to give away $70 million in prizes after two consecutive weeks no winners of the Lotto Max. Out of the potential $70 million in prizes only $6 million was given away in Maxmillion prizes. There were four Ontario players who received $500,000 each from two Maxmillion prizes. Two other prizes were won in Nova Scotia, there was won winner in Manitoba, and the last winning ticket was purchased in British Columbia.
The jackpots have remained at $50 million over the last four weeks but the number of Maximillion prizes has grown exponentially. In the February 28th draw there were twenty prizes up for grabs. The number of Maxmillion prizes grew to thirty for the March 7th draw. Now that the March 7th draw has passed without a winner Canadian lottery players will have to impatiently wait for the March 14th draw. Next week's Lotto Max draw will include fifty Maxmillion prizes for a total of $100 million in prizes overall.