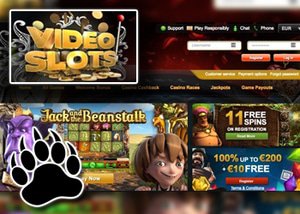 The exciting casino Videoslots.com has announced the plan to release a superb 3D poker game on the site following the acquirement of liquidated assets of PKR.
The new 3D poker product will be available ion iOS, PC, OS, X and Android platforms so it can be enjoyed by all and it is planned to launch in 2018. With the new 3D poker being offered, players will be able to choose avatars and play many styles of poker for free and for real money at Videoslots Casino. Players who love the action of poker games will be thrilled to learn of the new release that will kick off the new 2018 year.
Overview of 3D Poker
PKR was the original 3D online poker room and now that this has been acquired by Videoslots.com, players will enjoy an exceptional poker experience with their visit to the casino. This will extend the gaming portfolio to offer more poker options in addition to the many slots and table games that are already being offered at the site. Players will also have the ability to place real money wagers on video poker and they can choose from single and multi-hand game options.
At this time, it is not clear whether Videoslots.com will be keeping all of the same features that were available from PKR, but it is pretty safe to assume that some great improvements will be made to present an amazing virtual poker experience. There will be many game variations that are presented in a realistic manner and there will also be multiple betting options so that players with any sized budget can enjoy the many games that will soon be launched. The initial poker room will be available on desktops and will then be added to the mobile platform, allowing players easy access no matter where they are. The mobile platform will contain most of the same 3D poker games as the desktop version.
At this time, Videoslots.com continues to offer outstanding games on desktops and mobile devices and a full list of games can be enjoyed at the mobile casino. With the addition of the virtual poker games and 3D options, players will soon enjoy an amazing gaming experience that will be like no other offered online. This amazing poker platform from PKR will be returning in full action and anyone with a registered account at Videoslots will be able to engage in poker excitement in 2018 when the new poker platform is released.