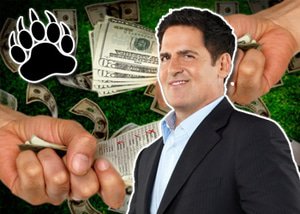 With stringent laws in place in the United States banning its residents from gambling online - whether this involves playing a slot machine or betting on their favorite sports teams - Mark Cuban, owner of the Dallas Mavericks, believes that this is all about to change.
Cuban was recently interviewed for Fortune magazine, a top publication in the US and abroad. His claim is that the US should take a deeper look into sports betting because the country is essentially "behind the times" when compared to other developed countries around the world. In fact, the US is one of the only major countries in the world with laws that completely ban online gambling of any sort, except for the residents of a handful of individual states.
Cuban says that the legalization of online sports betting will all come down to the amount of revenue that it can generate in its home state. Currently, some of the district attorneys in the US grandstand the proposition to allow online gambling, but Cuban believes that the courts will overcome this sooner rather than later. The number of fantasy sports fans in the country is on the rise, and they want the ability to place competitive wagers online with others.
Aside from this, Cuban also claims that he wants professional sports leagues to partner up with bookmakers I the United States. The commissioner of the country's NBA (National Basketball Association), has been clamoring for the same type of partnership since 2014. To get the ball rolling, Cuban teamed up with Ted Leonsis and Michael Jorden, fellow sports team owners, to invest a total of $45 million into a company called Sportsradar AG, a Swiss bookmaking company with a solid reputation.
All in all, Cuban truly believes that the strict American laws on sports betting are "un-American" when compared to laws across the pond that allow individuals to place wagers on a variety of sports in bricks-and-mortar venues. He feels that Americans should have the right to choose whether or not they place wagers on their favorite sports - not the government.