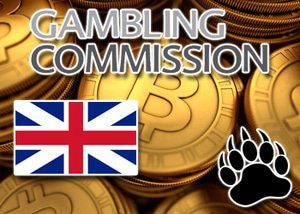 UK online gambling licensees have been given the go-ahead from the UK Gambling commission list bitcoin as an acceptable payment method but the Malta Gaming Authority is still uncertain about the bitcoin risk.
Bitcoin has been added to the list of acceptable payment methods available to UK online gambling licensees. The UK Gambling Commission gave approval for license holders to offer the digital currency to their online casino players.
The Gambling Commission released its updated version of the License Conditions and Codes of Practice after a number of meetings with industry stakeholders and licensees. This updated LCCP will take effect on the 31st of October 2016. A section of the LCCP addresses the "cash and cash equivalents, payments methods, and services." Where are licensees ordered to "implement appropriate policies and procedures concerning the usage of cash and cash equivalents (eg bankers' drafts, cheques and debit cards, and digital currencies) by customers."
Now that the UK Gambling Commission is accepting bitcoin as one of the valid payment methods for online casinos, it is hoped that they will be a more open acceptance with the public for the digital currency.
At present, the only jurisdiction that has approved its licensees to accept Bitcoin is Curacao. The Isle of Man Gambling Supervision Commission did submit a proposal back in May for its licensees to accept transactions made in virtual currencies.
Malta Gaming Authority Still Uncertain of Bitcoin Risk
According to the Malta Gaming Authority for Online Gambling Transactions, bitcoin is still a risk for its licensees to start allowing transactions to be carried out with the cryptocurrency. The Malta Gaming Authority says it is taking a slower approach compared to other regulators in approving the digital currency because they have had very few requests from licensees wanting authorization.
MGA said that bitcoin has gained its popularity amongst the industry because of the regular financial institutions processing transactions with online gambling relations.
The few requests that the gambling regulator has received regarding bitcoin have always been refused because of strict views on the currency, and the technologies that come with it. The Malta Gaming Authority says that bitcoin is a risk to the jurisdiction and that their policy of not accepting cryptocurrencies at this time remains.
They do intend to take a more practical approach to looking into bitcoin and "adopting a national approach" to the digital currency. They also plan on meeting to discuss bitcoin in detail with the Malta Financial Services Authority, Financial Intelligence Analysis Unit, and Malta's Central Bank.