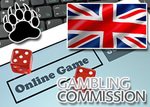 According to new figures released by the UK Gambling Commission, UK online gambling is now the most popular form taken by bettors.
The UK Gambling Commission released their latest gambling market report that covers the period from April 2015 through to March 2016. This is a whole year's worth of data and there are some startling results.
Since November 2014, all UK online casinos and gambling sites have been required to hold a UKGC license. Figures released by the UKGC show that between April 2015 and March 2016, UK licensed online gambling operators generated revenue of almost £4.5 billion. This represents one-third of the overall gambling market. The National Lottery took in £3.4 billion, high street bookmakers took in £3.3 billion, and land-based casinos just £1 billion.
UK Online Gambling Figures
Online casinos come in at the top after generating revenue of £2.6 billon. £1.75 billion of this came from slots games. Poker generated just under £99 million. Online sports betting had total revenues of £1.8 billion. Bingo generated £152.6 million, exchange betting £152 million, and pool betting £26 million.
Breaking these figures down further, it was revealed that football accounted for 37% of online sports betting with horse racing coming in at 22% and "other" at 9.9%. Tennis, dog racing, cricket, golf, and financials finished the online sports betting markets and are listed in order of importance.
Between April 2015 and March 2016, online gambling software providers generated £364.5 million in revenue from UK licenses. Revenue share accounted for 55.3% of this.
From November 2014 to March 2015, 180,000 online gamblers opted for self-exclusion. In the new report over 611,000 people opted for self-exclusion. This is a significant increase and it could be due to the new "time out" rules that were introduced.
Land-Based Gambling in the UK
The figures released by the UKGC showed that land based gambling is not doing as well its online counterpart. High street bookmakers claimed 95% of the land based betting revenue. Pool betting operators grabbed 4% and on-course racing booking took in the remaining 1%.
As of September 2016, there were 8,709 betting shops in the UK which is down 1.8% from the previous reporting period. The four big name companies, William Hill, Ladbrokes, Gala Coral, and Betfred, control 88% of these shops.
The number of electronic gaming machines located in the shops was down 1% to 34,769. Machine revenue increased to 3.5% at £1.7 billion. The fixed odds betting terminals accounted for 99.3% of this figure.
There were 148 land-based casinos as of March 2016 with the Rank Group accounting for 63 while 41 were operated by Genting UK. The £1 billion revenue was down 14%. Land based casino games revenue can be broken down as follows: Roulette 43.4%, blackjack 25.4%, and electronic gaming 19.7%. Gaming machine revenue was up 16% while punto banco fell 88%.
Land based bingo revenue rose 4% to £687 million while the number of licensed bingo establishments declined 4.3% to 575. The majority of these venues are independently operated, while Gala Leisure and Mecca Bingo controlled the rest.
National Lottery sales improved 4.6% to £7.62 billion while revenue grew 5.7% to £3.4 billion.
Online Gambling in Canada and Canadian Online Casinos
Taking the above into context it makes one ponder on the idea of this happening in Canada. Online gambling in Canada is legal but whether or not it is allowed is down to the provincial governments. We already know that online gambling revenues were up in British Columbia with PlayNow earning more revenues in the first quarter, but what about the provinces that don't have their own provincial online casinos? Will they see a great loss in revenues as residents visit international online casinos in favor of land-based establishments? Are Canadian gamblers choosing to spend their money elsewhere? Our list of best casinos for Canadian players is filled with international sites and offer better value for money than provincial sites like PlayNow and EspaceJeux. Will results like what we've seen in the UK convince more provinces to launch their own online casinos? What does the future hold for online gambling in Canada? This is one area that we will be keeping a close eye on.