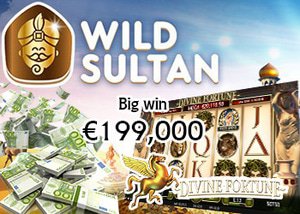 Grizzly Gambling has helped create two massive jackpot winners so far this year and we are delighted to be able to bring you all the details.
GrizzlyGambling has been a reputable Canadian online casino and gambling guide that has proudly helped thousands of players to find the right online casino or sports betting sites. In January 2018, two of those players were lucky enough to win jackpots. One French winner at Wild Sultan casino for €199,000 and another player at Golden Tiger Casino who won $67,000 on Avalon.
Last week we brought you news of another player who won big after signing up to Golden Tiger Casino from Grizzly Gambling. This player won a massive $67,000 and here's a snippet of what he had to say in his interview with the casino.
GoldenTiger: Who did you tell first and what was their reaction?
Player: I said woohoo...I was so excited that I called my mother. GoldenTiger: Do you have any plans on how to use your winnings?
Player: Yes, I'm going to buy a car to go out with the family.
If you missed this news, you can read all about it and the casino interview with him by clicking here.
the second jackpot winner was a French player going by the name of CB who won the jackpot at Wild Sultan casino. He enjoys playing and usually places low bets that average between €0.50 and €1. He won his €199K jackpot on Divine Fortune with a €1 bet. Below is our questions and answers session with him which has been translated from French.
Wild Sultan Casino 199k Jackpot Winner Interview
How long have you been registered with Wild Sultan and why did you choose this casino?
CB: I have been registered since November. I made a comparison on the Internet, despite the fact that we could find many fake ads, so I found your site where I could see good comments and good grades. I think you are a transparent casino (players, winnings display) which is reassuring, and you also have a dynamic team behind it. I must also say that I was not disappointed with this exceptional gain.
Can you tell us about your player profile? (frequency of play, favourite games, etc.)
CB: I am a long-time and regular player. I consider myself a "big player". Generally, the games I find are of a great quality, and I particularly like the machines from the supplier "Isoftbet".
My profession allows me to be quite free and I play mostly for entertainment, it allows me to think about something else.
Can you describe the moment when you won this great jackpot?
CB: I have often played Divine Fortune, I think this slot is dynamic and full of surprises. I've already won the bonus games several times by getting the first jackpot (Minor). Concerning the second one (Major), I won it just a few times, but of course, I never thought I'd win the third (Mega).
It was early in the morning when I saw the first jackpot drop, I thought it was good, and even better with the second one. Then, I was waiting for the game to end, thinking I could never win again, but the last piece fell off... I got up from my chair and thought it wasn't possible, that something was wrong. I had a hard time realizing it, I went out several times and finally woke up my wife to confirm that I wasn't dreaming. That just goes to show that it is possible with only €1, and it's accessible to everyone.
What do you plan to do with this money?
CB: I will help my children financially because they are still young and they need it more than I do. I also have some work to do at home. This will help me in my daily life and also my loved ones.
Find No Deposit Bonus Casinos & Win
If you'd like to follow in footsteps of our big winners, then make sure to visit our list of no deposit bonus casinos, where free credits and free spins are available daily for a shot at instant riches. Could you become the next Grizzly Gambling jackpot winner? Find an online casino to play at today to find out.