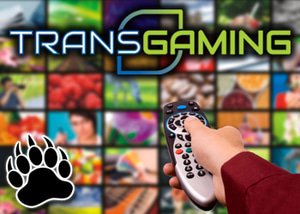 TransGaming, The Toronto-based social games developer, have just brought their free-to-play slot games to connected TV platforms with their launch of Slots XL.
This is their latest casino product and has just been made available to their customers in France.
Slots XL has been made accessible via Freebox Revolution, a triple-play box that's been developed by the French telecommunications and broadband provider Free, who allow their users access to the internet via their phone call landline service, at the same time offering the ability to watch movies on Blu Ray discs.
Social Casino Fun Delivered Straight To The TV
TransGaming has specifically created Slots XL for connected television platforms and they have launched it as part of their new collection of social casino products called GameTree Casino.
The first version of this app has just gone live with 5 different slot titles and there's a range of additional features such as a daily spin bonus, mini games and unlockable achievements, and players are also awarded free chips which they receive every second.
Dennis Ensing, chief executive for TransGaming stated the company were excited to be the first to market in the new lucrative world of social-casino, and that they had additional deployments already scheduled throughout 2016.
He went on to say that they have been working closely with Free now for a number of years and launched a WPT (World Poker Tour) branded product as recent as 2013, following up with second screen enhancements for the product last year.
These enhancements allow users to interact with the game on their smart phone. They can bet, check their cards, fold or raise, all whilst actually viewing the game on their television screen.
The TransGaming chief went on to say that social casino games via mobile are expected to generate around $3.4 billion in 2015, and Slots XL is yet another example of their leadership in the field with their innovative thinking when it comes to Connected TV.
He stated they will continue to move aggressively into this successful gaming sector and it will be a key component for their future growth.