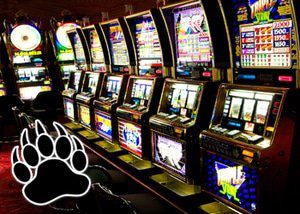 Could the tightening of slot machines be hurting casino revenues? Recent industry backed research says it could.
Las Vegas-based Applied Analysis were asked to conduct a report on the nation's slot machine industry by the Association of Gaming Equipment Manufacturers, the results of which were released this week. It shows that slot hold percentages have reached all-time highs even as slot revenue and wagers remain well below their peaks from before the recession.
This means that customers are not gambling as much on slots as they used to, and casinos are making less from the machines but still taking a greater share of the wagers. The report emphasizes the fact that the slots market has been hurt by the recession and its impact on consumer spending habits.
Applied Analysis looked at the casino markets for 16 states and found that the amount that gamblers bet and the revenues casinos earned from slots declined by double digit percentages between 2007 and 2014. At the same time, slot hold percentages increased by 6.2 per cent.
The argument against higher holds is that they make customers lose money faster and therefore spend less time gambling. There have been other arguments that state the slot revenue declines have been caused by changing game style, faster play, increasing minimum wagers, free play replacing cash coupons, and the economy.
Applied Analysis's report places emphasis on the impact the recession had and how it shifted the spend profile of consumers.
The report by Applied Analysis is not the first and last year a New York-based Buckingham Research Group released a study titled "How Higher Slots Holds Have Damaged the Regional Gaming and Equipment Business". This report found that between 2004 and 2013 operators have increased overall slot holds by 40 percent or more in some markets. As slot holds get higher the time spent on devices declines as customers lose their money faster. In 2004, a player could budget $100 for slots and gambling for 3.2 hours on a 75 cent-per-spin bet. With higher holds the same bet may only last 2.6 hours, a 22 percent decrease.
Operators may have looked to offset the competition by increasing holds to boost margins but this has had a negative effect all round. In September, the Association of Gaming Equipment Manufacturers (AGEM) announced that they were initiating a study to determine whether rises in slot hold can be linked directly to declining slot revenues.
Slot hold is also a sensitive issue for manufacturers. Some of the largest manufacturers, IGT, Konami, and Aristocrat declined requests for interviews. Caesars Entertainment however defends its pricing decisions on the slot floor. They have been studying the slot pricing issues long before the recession and say their price is set at the highest level acceptable to the customer, or the lowest that will return a profit for the company.
Games and gameplay are changing and as new reports and studies are released we may just find that tighter slot machines are in fact hurting revenue earnings.