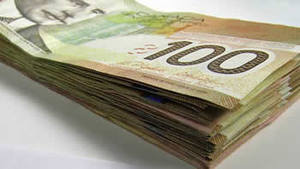 An investigation conducted by CBC News has revealed a large amount of suspicious transactions passing through several of British Columbia's most popular casinos, including the Starlight and the River Rock.
The investigation looked at a period of only three months' worth of transactions conducted this past spring, but what they found was much more than they expected: a total of about $27 million dollars of suspicious transactions occurred at the two casinos. The fact that this much money was possibly laundered within a three month period at just two casinos was eye-opening.
Ed Rampone, who formerly worked with the Gaming Policy and Enforcement Branch as the head of casino investigations, believes that the suspicious transactions are connected to gangs. While there's a chance some of these transactions are actually legitimate, he strongly believes most of them were done as part of a money laundering scheme. One reason for this is that most of the flagged transactions involved small bills, usually $20 or $50. Using small denominations in large quantities has been the mode of operation for gangs and those in the drug trade for quite some time.
However, despite the heavy security, a large number of cameras, and hundreds of reports by employees, police were not called to either casino. Rampone urges police and casino security to begin challenging those who bring a large amount of cash to the casinos. The currency should be checked and, if necessary, police should be called. Otherwise, Rampone stated, casinos and police are basically turning a blind eye to crimes and giving these criminals permission to continue to launder money through casinos.
This isn't the first time casinos in the B.C. province have been used to launder money. In 2011, CBC News uncovered evidence that around $8 million had been moved through the casinos in a similar time frame. Following that story, the government did look into casino operations and organized an anti-laundering force. However, neither seemed to accomplish much, and now the money laundering issue is even larger than before. One reason for this is that casinos deal mostly with cash, making it fairly easy to use them to launder money.