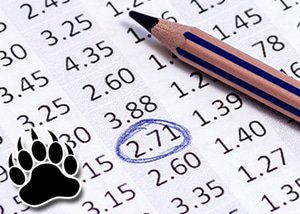 The Niagara Regional council recently approved a motion in support of amending the Criminal Code of Canada so that betting on single sporting events would become legal at Ontario casinos, including Niagara Falls.
This has been a topic that has been stuck for a number of years now and according to a motion approved by Niagara regional council, legalizing the wagering on any single sporting event in Canada could create more than 200 jobs and keep billions of dollars in the country.
The motion was brought forward by Fort Erie Regional Councillor Sandy Annunziata, and regional politicians voted in favor of it. They are in support of making amendments to the Criminal Code of Canada that will make it legal to wager on single-sporting events.
Residents of Ontario can already legally wager on sports, but it is limited to Pro-Line, the Ontario government run lottery and Parlay bets are all they can play which means they can only bet on the outcomes of three or more contests.
Jim Diodati, Niagara Falls Major, stated that he is in support of amending the Criminal Code because people are already betting on single sporting events, but doing so with off-shore companies. He went on to say that whatever the opinion on gambling, it is happening and it is happening online or in Las Vegas. He also said, "What we're saying is, let's keep these billions of dollars in Canada, let's make it work legally here."
The Canadian Gaming Association claims that $14 billion is wagered illegally on sports every year by Canadians. The motion to amend the Criminal Code states that by offering legal single sporting event betting in Canada, Ontario's border casinos and race tracks would be able to compete and have an advantage over the casinos in the United States.
If passed, the amendments to the Criminal Code will make it lawful for the government of a province to conduct and manage a lottery scheme in that province that would involve wagering on a race, fight, or single sports event or athletic contest. This will see single sport event betting come into full force and Ontario's Ministry of Finance would be encouraged to work with the Ontario Lottery and Gaming, the Ministry of the Attorney General, and the Alcohol and Gaming Commission of Ontario so that they could explore the idea of implementing single sport event betting at casinos in the province.
The Regional council would also encourage the Ministry of Agriculture, Food and Rural Affairs to think about locating a licensee at the Fort Erie Race Track.
The approved motion will now be sent to Niagara municipalities for their support and to Niagara's MPs and MPPs for information.
Annunziata said, "Our provincial counterparts already have been very, very enthusiastic about the opportunity to allow single sports betting. It would be a perfect opportunity for the casino in Niagara Falls, and an opportunity for the Fort Erie Race Track that used to host a slots at race track program."
Greg Medulun, spokesman for Niagara Casinos said in a recent case study that the Canadian Gaming Association looked at the impact a sports book would have on two of Ontario's border casinos in Niagara Falls and Windsor and that the report found that a sports book in Niagara Falls would result in $34.4 million in gross wagers with a win for the casino of $1.7 million.
He also said, "While sports betting itself will not produce significant revenues, it would be expected to drive increased attendance and an increase in ancillary revenues with spending on hotels, food and beverage, entertainment, etc. And importantly, should Niagara Casinos have the product, it would be something else that our nearby U.S. competitors don't have."
The motion itself points to a report by the Canadian Gaming Corporation that estimates Fallsview Casino and Caesars Windsor could add 250 full time jobs as a result of single sports betting.
Medulun said that a bill with such amendments must be passed by the Senate. Once the bill is passed, it must be signed by the Governor General and be proclaimed as law. If the bill become law, OLG would be in a position to consider single-event sports betting.
Niagara Falls NDP MPP Wayne Gates has been fighting for this since he was elected in 2014 and he and Lisa Gretzky, MPP for Windsor-West, sent a joint letter of support to Prime Minister Justin Trudeau on the 5th of February in the lead up to the Superbowl.
In this letter it was stated that a recent study published by ESPN noted that only three percent of the $4.2 billion of wagering on the Superbowl would be done legally and that they believed that increased access to legal sports wagering would greatly benefit the economy and the country as a whole.
Gates said it would protect casino jobs in Niagara Falls and provide an opportunity to bring back some form of gaming to Fort Erie. He also questioned why this was held up by an un-elected Senate when it had all three parties supporting it.
We have already seen Sports Interaction ads making the front page of the Global and the Mail so this has to be another positive sign.
Rob Nicholson, Niagara Falls Conservative MP, said he supports amending the Criminal Code. He stated that it would not force the provinces to allow it, it would simply give them the opportunity to do so. Nicholson said a private member's bill was passed by the House of Commons in the last Parliament, but got "stalled" in the Senate and that now that there is a new government and a new Parliament the process has to start all over again.
Nicholson said the bill has been reintroduced since the October federal election and in his role as justice critic, he will take this to his colleagues for further discussion.
Chris Bittle, St. Catharines Liberal MP, who is on the House of Commons' justice standing committee, said he is looking forward to looking at it, studying it and hearing from the provinces. He stated that he is looking forward to hearing what the benefits are and what the possible consequences are, before moving forward.