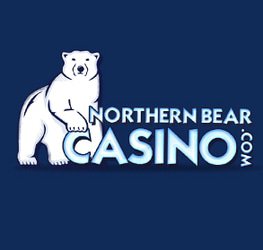 The powers-that-be in Canada are well aware of what Bernie Shepherd is capable of doing.
Twenty years ago, when he was the chief of the White Bear Fist Nation, he decided to open up a land-based casino which was not considered to be legal in the province. Obviously the chief had a different opinion than the authorities.
Well, the authorities won, and his casino was raided.
But Shepherd, who is now a former chief of the tribe, is back for more. He has taken a look at the laws and decided they don't apply to him. Those laws, by the way, prohibit any entity that is a private concern from opening up an online casino that is located within Canadian borders. And now he has made this whole thing an issue.
He has established something called the Northern Bear Casino, which is offering casino games, poker and sports betting to whoever wants to log on and make a deposit. He has set up shop right there in his office on the White Bear reservation, and he has apparently dared anyone to stop him. At first the head of the Saskatchewan Liquor and Gaming Authority (SLGA), one Donna Harpauer, was making a lot of noise about shutting his operation down, but subsequent events indicated that perhaps she wasn't too sure.
There is another organization in a position of authority, and in a sense Shepherd is responsible for its formation. The Saskatchewan Indian Gaming Authority (SIGA) came into being not long after the raid on Shepherd's land-based casino, and well, it was formed primarily BECAUSE of his casino, because obviously somebody must have felt there should be some kind of, well, authority around to govern gaming; i.e., make sure only government-run and government-controlled entities should be able to regulate casinos.
Shepherd is not particularly interested in any kind of regulation from the outside. He recognizes that there are indeed laws, both on a federal and provincial level, that exist with the intention of precluding him from operating the way he is. But he believes that he does not apply, because his tribe has sovereign rights that come by way of treaties that are in place, and that he is protected from agencies like the SLGA or SIGA.
Interestingly enough, there are other like him who are around. For one thing, the platform his own Northern Bear Casino is operating on (at GEObet.com) is owned by a company called Golden Arrow Entertainment, which is itself operated by the Tsuu Tina Nation, headquartered is in Alberta. They are obviously thumbing their noses at somebody too. And the all-time nose-thumbing champion, while we are at it, is the Kahnawake nation, located in Quebec, which has operated a "commission" for years that has licensed, hosted and even operated online gambling establishments, doing so under their own declaration of being a "sovereign nation" and daring anyone to stop them. Thus far no one has.
So it is still up in the air as to whether Bernie Shepherd is going to get raided once again. Only time will tell.