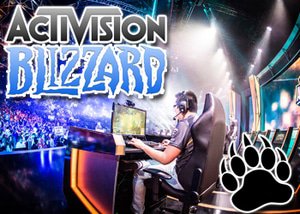 The Russian eSports industry looks set to make its mark on the world after a Russian named Alisher Usmanov invests $100 million into a top Russian eSports clan Virtus.pro.
Things have changed a lot since talented Russian, Alexey Pajitnov created the well known and loved game called Tetris. The falling blocks game has been played by millions of people all over the world and psychologists have even proven that playing can reduce flashbacks for PTSD sufferers. The game was created back in 1984 and many believed that Pajitnov made millions. This however is not the case. He was employed by the Soviet government and didn't receive any royalties for his creations until he relocated to American and formed the Tetris Company in 1996.
Things have changed drastically in those 31 years and although Tetris retains its appeal with players, technological advances have resulted in games that we could never have imagined would exist.
There are now millions of children and adults glued to their gaming consoles with parents complaining that more time should be spent outside or making a better use of their time. Things are changing and it looks like gaming could very well become the next sport to take over the world.
There is a new Russian making headlines, one that has been paid for the work he has completed. This Russian is Alisher Usmanov. He's 62 and the third richest man in Russia, and the 71st richest man in the world. He is a self-made billionaire with an estimated fortune of $13.5 billion and he has decided to have some fun with his money. Unlike his fellow oligarch Roman Abramovich who plays with his own Premier League football team in Chelsea, Usmanov is investing $100 million in the eSports industry.
The benefactors of his money are Virtus.pro, a Russian eSports company that specialises in Counter Strike and Dota 2. This injection of cash has made them the world leader in eSports. According to Virtus.pro marketing director, Alexei Nazarov, who spoke to Russian Beyond the Headlines, they are expecting the money to pour in over the next couple of years. eSports betting is really taking off and investments in this area could prove very profitable indeed. He also went on to say that projects with potentially high investment returns are their key targets.
The website also reported that the money may be used to fund new arenas for live play and to create new tournament structures.
After doing some research, we discovered that Usmanov is not the only wealthy Russian looking at eSports as a business opportunity. In August 2015, his business partner, Yury Milner, invested $26 million in Super Evil Megacorp, the backbone behind the Dota 2 style game Vainglory.
It looks like Russia could become a big contender in the eSports world and this new gaming sport could be something that parents will be encouraging their children to participate in.