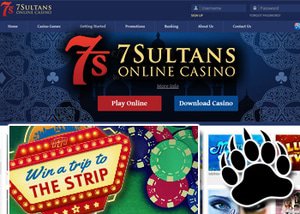 Without doubt, there are really some superb player promotions for those who visit the Royal Vegas Casino.
They are available for new as well as existing players, and some of the promotions are some of the best the industry has to offer.
Apart from the stand alone welcome bonus and other promotions, a special referral bonus for referring friends and family is offered as well, along with the opportunity to participate in some of their international casino events.
When you first register an account at the Royal Vegas Online Casino, you'll immediately be eligible for a maximum CAD $1200 in free casino credits. From that point on, you will be allowed to take part in a number of stand-out events that the casino regularly organizes.
One such event is their International Blackjack League, where all players taking part get to play live not just against the casino dealer, but also other competitors as well!
Don't worry if Blackjack is not your game and you normally gravitate towards the big time slots action. You can always check out their International Slots League, or their International Casino Games.
This is a fun event that has been run annually at the casino since 2005 and as well as a stunning $1 million in prize giveaways, there's also a chance to be one of a 100 lucky finalists who get to take a luxury cruise, as well as more fun and gaming into the bargain!
Month Of March "Win A Trip To The Strip" Promotion!
This month the Royal Vegas Casino has a fantastic offer for all players from now till the end of March to win instant prizes, as well as 1 of 3 extravagant and exciting Las Vegas prize packages!
The first thing to do is get started with a real money account and pick up the generous welcome bonus on offer to all players, so you can enjoy the opulent world that lies ahead. To qualify for this incredible exciting Las Vegas prize package, all you have to do is simply fill up the arrow on display with Reward Points, that you have collected whilst playing through some of your favorite casino games.
Once you have successfully filled up on 100% rewards, lo and behold a scratch card is presented to you and unlocked revealing instant prizes for the takings! For each 100 Reward Points that the player earns they also receive entry into this special Royal Vegas Casino Draw. Strike while the iron's hot and register today, it might be your lucky day to Win A Trip To The Strip!