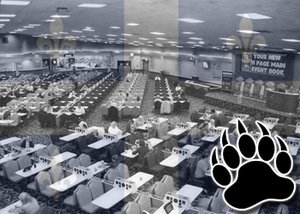 With aging demographics and younger generations not filling the gaps left by former patrons, Quebec's approximately 50 bingo halls are headed towards their last calls.
As the traditional players of bingo halls age, retire, and pass, younger players are not filling their seats, making the upkeep of Quebec's approximately 50 locations harder and harder to justify as millions of dollars are lost every year through slowly dwindling attendance. Part of this comes form the reputation for the game being for older people and the eradication of indoor smoking while another portion can be blamed on the availability of online and mobile options to scratch that gambling itch.
Great Online Options For Gamblers In Most Provinces
The demographics that typically filled the seats and kept the halls in business are quite literally dying off and their children and grandchildren are not following in their footsteps, instead opting to play online. Other provinces have tried to stem the loss of income from physical locations by creating their own web offerings, such as Play OLG's Casino operating in the largest market of Ontario and PlayNow which serves the West coast.
At the moment, neither of these choices offers bingo games so the market for players who may be interested in playing this game is being missed here as well as they need to seek out other sites for their digital daubing needs. Even with an increased effort to build the interest, revenue still continues to slide downward and events in stadiums with prizes such as great vacations and brand new vehicles still aren't enough to get younger people interested in taking part.
Regardless of age, for those who are still enjoying the game in their youth or their twilight years, this pastime may soon completely disappear. The only thing to do now is to head out and support those businesses while they still exist before the province pulls the plug on the financial life support for a dying activity.