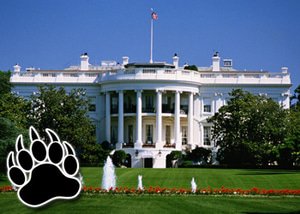 The 2016 presidential election is on many minds as of late, but if you really want to know what people are thinking, the Election Odds Betting website has the answers.
This website uses data from Betfair.com, one of the world's most popular online casinos, to average out the current "bid" and "ask" values. This allows the site to calculate the implied odds of any candidate winning the race.
The Final Two
Although the American public (and the world, for that matter) may still be torn on who will become the next president, it would seem that the bookmakers themselves are fairly convinced that it will come down between Hillary Clinton and Donald Trump. According to Election Betting Odds, Trump has a 71% chance of winning the Republican nomination, while Clinton has an 87% chance of snagging the Democratic nomination. As a matter of fact, the site also gives Clinton the better online casino odds for winning the entire election at 55% over Trump's 45%.
What the Polls Say
Bear in mind that as solid as those statistics sound, the truth is that Election Betting Odds gets its numbers as the result of pure instinct from a variety of online casino gamblers while an actual American poll takes the opinions of the registered voters. According to six polls from a variety of news organizations, Trump currently leads Republicans at 33.2% and Clinton is only five points ahead of Bernie Sanders with 47.2%.
How Much Could Gamblers Earn?
The return on a winning bet on either candidate varies based on the bookmaker. For example, at PaddyPower.com, Trump has 5/2 odds of winning. Clinton's odds are 8/11, Marco Rubio's odds are 6/1, and Sanders is far behind everyone with odds of 12/1. This means if you bet $100 on Clinton, you would see a $172.73 return. On the other hand, if you bet on Trump, you'd snag $350. According to other sites, though, the odds of either candidate winning are so overwhelming, the payoff is not worth the risk.
Although the odds presented by these bookmakers and by the Election Betting Odds online casino website are anything but scientific, and while they certainly cannot reflect the mindset of registered voters like legitimate polls, they can help shed some light on the way people perceive these candidates.