Opt in Now for $100,000 Premium Giveaway at bet365 Online Casino
By:
Russell Potvin

, Mon. Nov. 18, 2013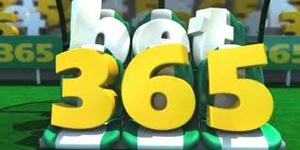 The online gaming site bet 365 is offering a lucrative limited time promotion this month at the premium poker tables.
Online poker fans should jump at the chance to take advantage of the premium giveaway. The promotion is available until November 28th. Poker players have the opportunity to win $100,000 in cash prizes.
Players can enter the promotion by obtaining 15 prize tickets through the Premium Cash Games. The promotion consists of draws that take place every day with 350 cash prizes to be won by lucky poker fans. Players at the Premium Tables receive tickets faster, which makes it easy to win prizes through the daily draws. The prize tickets are worth 15 coins. The coins are awarded through merit points.
The breakdown of the winnings is as follows:
First Place = $250
Second & Third Places = $100
Fourth to Sixth Places = $75
Seventh to Fifteen Places = $50
Sixteenth to Thirtieth Places = $25
Thirty-First to Fiftieth Places = $15
Fifty-First to Eightieth Places = $10
Eighty-First to Three Hundred and Fiftieth Places = $5
There are also additional mystery prizes to be won during the premium poker giveaway. Poker fans should check out bet365 today before the amazing promotion is no longer available. You may be the next lucky winner of the daily draw!