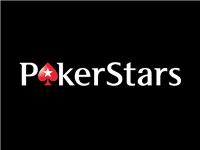 To say that it's controversial that Amaya is adding casino and sports betting to the PokerStars software is a bit of an understatement.
A few months ago, the Amaya Gaming Group made Canada the centre of the online poker universe when they purchased the Rational Group which owns and operates Full Tilt Poker and PokerStars, the two largest online poker rooms in the industry. Since the purchase, they have made a lot of moves aimed towards increasing the profitability of those properties, and not all players are happy about it.
To start with, blackjack and roulette games are being rolled out on a per-market basis with the goal of having them available to more than half of the users by the end of this year. Moreover, they have announced their intentions of adding sports betting capabilities to the software sometime next year. While some players are happy about these extra options being put into place, the move can also be seen as hurting online poker as a whole.
The issue that some players have, especially professional online poker players, is that the addition of sports betting and casino games will take away action from recreational players that helps to drive the poker economy. Unlike other forms of gambling, poker requires a certain type of ecosystem for the games to work out well, and Amaya is clearly pushing to make more of a profit on their investment by taking advantage of the fact that they essentially have a monopoly at this point when it comes to online poker.
There are two ways to think about these changes. If you're a player who likes to bet in a number of different ways, then you'll probably be happy about the changes because it will allow you to play in the number one online poker room in the world without having to jump over to other accounts for casino play and betting on sports. On the other hand, if you're a very serious poker player, then you could see these moves as cutting into your bottom line, and that's not something that's going to make you happy. In any event, Amaya's stock will probably go up in the short term at the very least from these announcements.