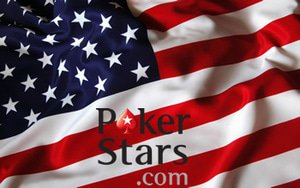 Even though PokerStars is making headway in California after paying their dues in Black Friday penalties, New Jersey proves to be a harder market to re-enter for the company.
PokerStars has a long and storied history in the United States and that past is coming back around to hurt their chances of being able to enter the New Jersey online gambling market which has recently started to open up for licensed operators. Even with a fresh face on the company with Toronto's Amaya Gaming at the helm, previous wrongdoings on the poker site's part continue to be held against them.
Resort Casino Hotel, a partner of PokerStars, has gained approval to begin online operations, offering gamblers in the state and connected interstate networks the chance to play their favourite games online since the go ahead started being given in November 2013. In the same year, PokerStars made two attempts to enter the market but was subsequently suspended for their involvement in illegal wagering after the Black Friday judgment in 2011 as well as outstanding indictments against the company's original founders.
With Bally's Tropicana, Borgata, Caesar's, and The Golden Nugget already among the casinos involved in online gambling in Atlantic City, Resorts Casino Hotel looks to add it's own operations and move it's partner in among the five sites it will be able to run. This looks to be the silver lining on the story of PokerStars that has been taking place in the last few years. A slow, difficult return to the massive US market should be seen as better than none at all.