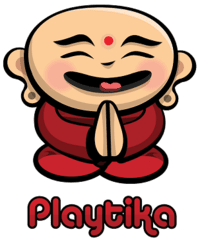 With so many social gamers playing casino games, it's hard to stay on top but Playtika is doing just that despite solid competition.
Eilers Research conducted research on mobile casino gaming and brought forward a report that draws notice to just how much of the players' attention each of the publishers are grabbing for themselves. This information is backed by further research data from Distimo, an analytics firm specializing in applications, from a one week study from March 17th through 23rd. This information serves to show that the market is definitely being served in the right way with what they're looking to play. In the case of the top publisher, their flagship game, Slotomania, makes it easy to see why players keep coming back.
App Store for iOS devices has all of the top twenty publishers hosting at least one casino game in their roster, where this category's total app sales shows 14% for iPad and 7% for iPhone in terms of total global revenue. Google Play store was found to have 19 of the top 100 who had released at least one casino game, accounting for 10% of all revenue collected on this platform.
The social casino game leaderboard stands in the same order as it did at this time last year, with only the total percentage of market share. On the Google Play platform, the front runner in total market share is clearly Playtika with 22%, followed by Big Fish Games, Zynga, and IGT which al rounded out to 9% each in the data collected. On iOS platforms, the order in the rankings stand the same with Playtika commanding 21%, Big Fish Games with 16%, Zynga with 12%, and IGT showing 11% of the market. These percentages are made all the more impressive when considering the money that is flowing through the multi-billion dollar industry of mobile social casino gaming.
There's a real connection to this mobile gaming method from the real world of casinos as research shows that those who play would be willing to try the real thing. This means that companies, like Caesars, which own expansive brick and mortar gambling establishments, could very well see beneficial cross traffic between their mobile users and those walking into their buildings.