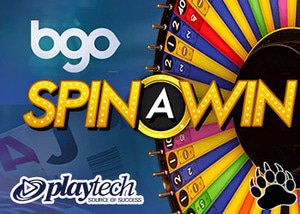 Casinos around the globe have up their ante by presenting a terrific game for players to enjoy.
The new Spin a Win game from Playtech has arrived for a chance to win up to 40 times your stake.
If you are tired of playing the standard live casino games, then the New Spin a Win live game will surely keep you entertained. This wheel of fortune style online game released by Playtech online casino software will keep you on the tip of your toes since your fate depends on whether or not lady luck is on your side.
Spin a Win Live Features
The new Spin a Win game is the second version of the initial game that was rolled out to casinos back in February 2018. However, the first instalment did not meet players' expectations and was shortly withdrawn.
In spite of this, Playtech has made a comeback and the new Spin a Win live game offers a new authentic wheel that is spun by an attractive live dealer. Opening the game for the first time you will discover that it is similar to that of a game show. What's more, there is a presenter leading you every step of the way and she will also be in charge of spinning the wheel. Your aim will be to wager on the number you believe the wheel will come to rest on.
The wheel consists of 53 distinctive segments on which 6 numbers (1,2,5,10,20 & 40) combined with two multiplier symbols (2x and 7x) are distributed and repeated. Every number materializes a different amount of times and presents unique sized rewards. If you manage to land on number 40 for example, you will be rewarded with a win of 40x your wager.
Even though Spin a Win is a straightforward game, it is actually highly intriguing. The game lets you take part in a 'reality game show' at home while hoarding some impressive cash prizes. This new live casino game comes with an RTP of 97.3% and is available to play at all Playtech casinos' that offers a live casino section.
Try the new Spin a Win at BGO Casino
If you would like to see what all the fuss is about, play the new Spin a Win live game at bgo casino. This online betting site rewards all new members with a welcome bonus. New players can register an account on desktop or mobile and use the same account details to play on any platform, anywhere.