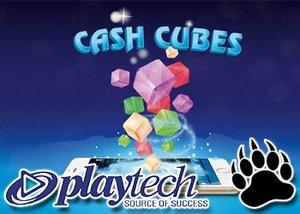 Playtech one of the gaming industry's top services suppliers and world leader of omni-channel gaming software, this week announced the launch of "Cash Cubes," their new speed bingo game variant for mobiles, and in conjunction with the Cash Cubes launch comes a £50,000 network promotion, across some of the industry's leading bingo network heavyweights.
Introducing Rapid Fire Gameplay For The Mobile Bingo Player!
Designed and developed by the Playtech in-house team with speed in mind, this new game is available in HTML5 format across all desktops, tablets and mobile devices. This multi stake 36 ball Bingo variant is ideal for players who like games of speed with quick outcomes since each game lasts just two minutes.
It offers short sharp constant bursts of rapid fire gameplay, and whilst ideal for players on the go with mobiles also has appeal for traditional players of the game, as well as those who like to step out and experience new and upcoming variants.
This new highly creative format is Playtech Bingo's first multi-stake single ticket product to be networked, that offers prizes that are in proportion to the player's stake. All the player has to do is decide the cost of the ticket they wish to purchase, and then the applicable priced cube kicks into action and begins to rotate. To get a first hand look at this exciting variant of bingo, visit Slots Heaven online casino.
The game comes with a unique retention element already built in designed specifically to increase the player's experiences as well as their loyalty along with lifetime value. The more cubes that a player decides to collect, the more likely she or he have the opportunity to achieve a special feature bonus too.
The new game was first displayed at the Ice 2016 and the company were extremely satisfied with what they claimed was "phenomenal feedback" from those in the industry. Playtech Bingo's COO Daniel Phillips was pleased with how the company developed and designed what he called a highly original product that came with an innovative twist with its own 36 ball multi-stake variant.
He went on to say: "The game looks fantastic and, with a number of our largest licensees heavily promoting the game, the early signs are very encouraging with players immediately engaging with and enjoying this innovative new format."