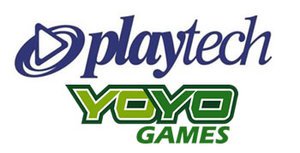 In a strategic move to increase the diversity of what they can offer, Playtech has acquired YoYo Games for a little more than $16 million.
YoYo Games is the developer behind an incredibly useful coding tool known as GameMaker which allows developers to use a single code type to craft their games for a variety of platforms to appeal to their audiences. Among the applications and operating systems that can be programmed for using it are HTML5, Apple, Xbox, Ubuntu, and Windows 8, just to name a few. At the moment, the platform is free to use but add ons are available for purchase for reasonable prices.
Now with this acquisition deal, Playtech, which is already a well known gaming service provider and tech supplier, can expand what it is able to offer to it's customers through business to business and business to customer channels. With more than 750,000 developers already using their newly purchased platform, and more than five million downloads already on the books between the core program and additions, Playtech is poised to gain a great advantage in their industry.
The purchase of the company puts them in a position to bring together the gaming properties of their subsidiary, Plamee, the casual aspects brought in by YoYo's development toolkit, and their own third party games and in-house titles for publishing. This gives a definite edge in penetrating the market as a whole but also tapping into more niche markets and increasing awareness of their presence.
Playtech released a company statement saying, "Playtech's directors believe that the continued development of the GMS technology within the company will enable it to extend beyond the current games developers base, and will fit well with its in-house casual team, extending its expertise and know-how in the development of casual games, marketing systems and related infrastructure. This acquisition will enable the company to further diversify its business, benefiting from a combined B2B/B2C offering focused on a strong and growing segment of the wider gaming market."
With the overall concept of the deal worked out and signed, Sandy Duncan, now the former CEO of YoYo Games, has stepped down and moved on to a role as a consultant at Ferno Technology. The exact terms of the monetary exchange include 30% of the deal's value during an escrow time lasting up to three years. The $16.4 million base purchase price offers about $5.3 million as an earn-out based on the income YoYo Games draws while under new management.