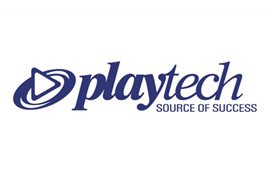 Playtech, the single largest supplier of online gaming software in the world, is just the most recent company to have withdrawn from the Belgian market.
The UK based company sent notice to company associates of Gala Coral, a leading company for bettors to do business at their shops and online across Europe, and William Hill, the top bookmaker in the UK and a top betting company in Europe, that they would no longer take wagers from Belgian customers.
"Regulatory reasons beyond our control," were cited as reasoning behind the decision. This move for the two bet makers looks to have come from Playtech, the company that supplies both with the games they currently operate in Belgium, in a move to hasten the withdrawal before penalties can be applied by Belgian officials. The sites have directly asked their player base to settle requests for payout so that they may remove themselves from the country sooner rather than later.
600000 Euros were seized from Betclic Everest, a fellow operator of broad gambling services, earlier this month in a move by Belgian regulators looking to crack down on gambling operations which had been providing their services without license in the country. The Public Prosecution Office of Belgium claimed that these funds and possibly more were gained through illegal transactions made for the purpose of online gambling. The office has been putting further thought into following up these charges with more for the gamblers who participate by placing bets with the unlicensed companies.
The avenue of acquiring the necessary license to operate in the Belgian market is still open to Playtech and their partners such as Gala Coral and William Hill. This turn away from the company is an unfortunate one for Playtech in that operation in markets which are unregulated or provide some legal wiggle room are an important facet of their strategy for growth according to Mor Weizer, Playtech CEO. These areas of the world provided what the company refers to, "the cornerstone in soon to be regulated markets."
Going forward in other European markets, Playtech has been working closely with the gambling regulator AAMS, Amministrazione Autonoma dei Monopoli di Stado, (Autonomous Administration of the State Monopolies) in Italy. These efforts are working towards program development that would allow for it's subsidiaries and partners who operate in Italy without currently holding a license to either bergin the application process or begin a methodical removal of themselves from the market.