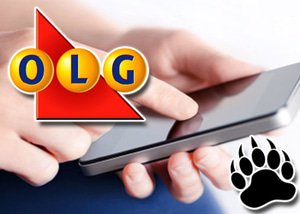 It was just a year ago that the Ontario Lottery and Gaming Corporation launched their PlayOLG website which allowed Ontarians the opportunity to gamble online.
The website was met with mixed reviews as is usually the case with such introductions, however it attracted some additional unexpected publicity in October 2015 when nobody stepped forward to claim the $69 million winning ticket for Lotto 649 held on Saturday Oct 17, 2015. Back in the spotlight again, this time Play OLG launch a new gambling app, a timely addition as one reflects on the company's first year of progress.
The initial OLG business plan estimated first year online gaming revenues to be $89 million. This was the figure used to sell the idea of the service to the government decision makers. Whether this target was in actual fact hit has yet to be disclosed, which is somewhat disappointing for a project which was meant to be fully transparent. Was the target hit, was it exceeded, did it fall short, what was the cost to build it, and what are the running costs? Everything all seems a little cagey, now PlayOLG launch their new mobile app., onwards and upwards regardless?
New App Allows Ontarians To Gamble From Tablets & Smartphones
The world of gaming moves at a frenetic pace and taking this into account, last year's inaugural figures may indeed seem academic as it's the larger picture one should focus on perhaps. A share of a multi-billion dollar industry, that can entertain and raise much needed funds in the process for its citizens has to be a win-win situation if correctly managed, so when Ryan Bissonnette OLG spokesperson says that they are "quite pleased with the results" commenting on their first year, one imagines it as a platform, to take things even further.
With the new product, players will now have access to some of their biggest and most popular online games, such as Blackjack, Poker and online slots. This brand new service will also allow its users the chance to play the likes of Poker against players in other provinces, which at present is not possible on PlayOLG's web version. All this can now be accomplished whilst playing favorite games on the move, at the same time continuing to create new jobs with all net proceeds remaining in the province to support community, provincial and charitable programs in Ontario.
OLG's Responsible Gambling program is continuing to receive international recognition and the WLA (World Lottery Association) just recently awarded OLG with the Best Overall Responsible Gambling Program Award. Now PlayOLG launch a new app for games to be played direct from mobile devices and tablets, this can only further enhance the objectives initially laid out, and put smiles on lots of players faces moving into 2016.