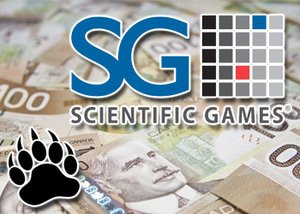 The 2015 results that have been reported for Scientific Games Corporation show that their strength is built around success and this success is coming from discipline and strategic priorities. The launch of its real money gaming content to Will Hill New as well as a mobile gaming content deal with Canada's PlayNow has really helped boost share prices.
Scientific Games is one of the leading gaming and lottery providers and they have revealed that their FY 2014 and Q4 results show a 10% growth for its quarter-on-quarter. Interactive revenues were up 18% while revenue growth itself soared to $737 million, most of which was thanks to land based games.
Their hard work during 2015 has paved the way for success in 2016 and since the beginning of the year we have seen some amazing deals and launches. Scientific Games launched their real money gaming content to Will Hill New Macau theme tab as well as announcing its real money gaming and remote game server deal with Gamesys. They have also announced a deal for their mobile game content with PlayNow.com.
Gavin Isaacs, Scientific Games' President and Chief Executive Officer said, "2015 was a transformational year for Scientific Games, culminating in a strong finish for our fourth quarter operating results. We completed the heavy lifting of integration, benefited from $231 million of implemented annualized cost synergies, and built a strong foundation for the future. We are one company, with one mission and three strong businesses, offering the broadest product portfolio in the industry."
According to industry data, the boost seen during 2015 is due to the Bally Tech acquisition that took place in the later part of 2014 when group revenues soared to more than $2.8 billion with an operating profit earned of $1.1 billion. Q4 EBITDA climbed to $293 million with the full year increasing to $1.075 billion. Deals with PlayNow and Will Hill should see profits soaring even further as we go through 2016.