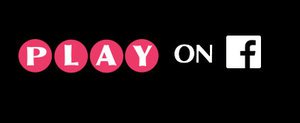 Black Tie Ventures is laying down their betting money on a new project which is set to appeal exclusively to women who, they say, make 60% of the social casino market.
The social game developer, based in Quebec, is setting the sights of their latest product launch, Pink Martini Casino, on women who according to their own research, make up more than a significant share of the players, and therefore income, from social casino gaming on the internet today. They are taking cues from other successful brands who have made serious efforts, and seen great success, in bringing in more money from this large portion of the market with games such as Kim Kardashian: Hollywood and Candy Crush Saga.
Black Tie Ventures cofounder, David Weiser, is quoted as saying, "this is by far the largest independent gaming project investment in Quebec City." He is right on the money as the company expects Pink Martini Casino to haul in what would be an impressive $150 million across a three year projection. If this expected income jump pans out as they say it will, this would make a noticeable share of the $2.7 billion social casino industry tip in their favour and possibly inspire developers to create more pointedly targeted games and features in the future.
"Thanks to the support of a few visionary angel investors who embarked upon this adventure with us, we were able to deliver a prototype that exceeded our expectations on Facebook. We're now looking forward to our official launch, which will be creatively rewarding for our collaborators and financially rewarding for our investors thanks to the multiple revenue streams that have been seamlessly incorporated into our product," Weiser also said. The company plans to invest $7.5 million into the Quebec City economy during the development of Pink Martini Casino, making it a mutually beneficial project for the company as well as their home city.
This novel approach to casino marketing and game development could pay off in a huge way for the company as they are set to debut the full version in 2015's first fiscal quarter. Testing has already shown them that their product is set to bring in players and income in line with what the ever growing online casino market already sees as the prototype has already been created after two rounds of funding. Weiser is optimistic in saying, "We are convinced that our unique approach to in-game progression and rewards will offer our players one of the top social casino experiences out there."