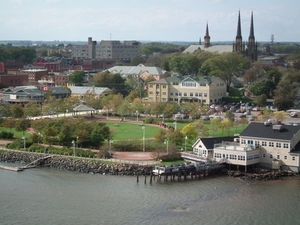 With the increasing running costs for video lottery terminals across the island province of Prince Edward Island, an extra day of service could turn them profitable again.
The Provincial government in Prince Edward Island has repealed an old and outdated regulation that was in place which required lounges and bars across the province to keep their video lottery terminals powered off on Sundays very week. This is a step to fill the gap between the increasing cost of keeping them running and the money that goes into them from patrons of the establishments that house them. This brings the island province in line with regulations in the other Maritime Provinces which are not held back by one day where operation is not allowed. This change will have an effect on 39 locations across the island which currently house 268 terminals between them.
There was also an issue of competition which came from government owned and operated locations in Summerside and Charlottetown, such as The Red Shores casinos which were not limited by the same regulations as the smaller, independently owned businesses. When asked about the decision to allow the addition of Sunday to the operation of video lottery terminals at bars and lounges, Prince Edward Island's Finance Minister, Wes Sheridan said, "What was happening is that we were hearing from a number of these operators that the playing field needed to be levelled." He expanded on his statement by adding, "The Red Shores locations had this opportunity, as did the other three Atlantic provinces. So we decided we would level the playing field and allow these operators to have the same hours of operation."
This change in regulation goes hand in hand with the revelation that profits have been seeing an overall increase since 2008 by the Atlantic Lottery Corporation. While the overall money coming into the gambling system in pace in the Atlantic Provinces has been on the upswing, so has the cost of owning and operating the terminals and the gap between payout and gain will begin to close as visitors and regulars of the businesses that house the terminals will no longer have to go elsewhere in order to play to their hearts' contents. The difference between cost and benefit was especially noticeable on Prince Edward Island where lottery takings have slowly been slipping over the past year and will hopefully be reinvigorated.