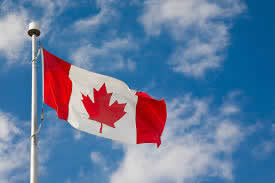 Parting is such sweet sorrow, or so they say, and more so for the Canadian company Parley Games as their contract ends with Penningautomatforening.
Since the end of the relationship with Penningautomatforening, further referred to as Paf, Parley Games has seen themselves replaced as the gaming partner of the Finnish company going forward. The four year agreement between the two say Parlay and Paf running a bingo platform called Parlay5 to broaden and expand the online bingo gaming options that they were able to offer to their customers. The end of this relationship is not seen as malicious or negative overall as the contract is simply ending as it approaches the expiry date laid out.
Now, Finland's Paf is carrying on with Sweden's Proactive Gaming as a new partner in order to take their business to the next level. Both companies are optimistic for the future of their partnership as Proactive's CEO, Paul Burman, refers to Paf as, "a standard bearer for great customer care, their profit goes to public good and they have a deep experience of gaming." This enamoured statement shows just how much Proactive stands to gain from partnering with the online powerhouse that is Paf.
On the flip side, Kim Johansson, the Head of Games for Paf, stated the set of goals that will take their newly formed business tie into the future of online gaming. She said that the Paf and Proactive Gaming, "hope to develop the industry's best business product," and, "to go the distance and eventually create unique experiences for customers." She also spoke highly of the new contract partner by saying that Proactive brings, "extensive experience and unique knowledge." This high praise demonstrates just how much faith these two companies have in one another.
As for Parlay Games, their Parlay5 platform is still available for licensing to operators looking to give their customers a top notch bingo gaming experience and their other partnerships stay in place. Their game vendors include such huge names as Betsoft, Sheriff Gaming, and WagerWorks, their payment systems still provide customers with several options such as Ukash, Skrill, or even direct use of their Visas. It seems that this Canadian company will still be all right without their partnership with Paf and will continue to grow with the industry, continuing to keep Canadian presence in the online gambling world as stong as ever.