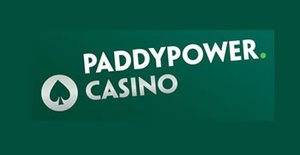 If you want to see a good example that the Canadian government could learn from, look no further than Paddy Power returning €800 million to stockholders.
In the Canadian online gambling world, the law is structured in a way that allows provinces to run their own games. While the operations of online gambling is illegal on the federal level, it's made that way with the carve-out that provinces can operate their own games. Something they can't do, however, is license games that are already available through established operators.
In a recent piece of news, Paddy Power is going to be giving back over €800 million to their shareholders in surplus cash. The first part of this deal should happen in April with about €382 million being given away with more coming soon. They have said they're releasing this surplus cash because they don't have any other use for it in terms of purchases or investments for the foreseeable future.
This is a great example of how companies that are geared towards profit and increasing efficiency and the bottom line can do a much better job of running an online gambling company than a government body that pretty much has its hands tied to make any significant change. Whether it's because of a lack of experience, a lack of options due to federal laws or the inability to claim a significant portion of the market, Paddy Power's direction and their ability to hand over the equivalent of about $1.1 billion in Canadian dollars to shareholders just because they don't have anywhere to invest it shows what Canadian online gambling could be like.
Of course, that would require that the federal government drop this ridiculous ban on sports betting for fewer than three events in a parlay, and it would also require that they allow the provinces to give licenses to outside companies. Giving some real power to the provincial governments on online gambling would allow them to learn a lot from companies like Paddy Power that don't have to worry so much about public perception (which is typically influenced by a vocal minority) and that focus on producing revenues and maintaining a high-quality product instead.