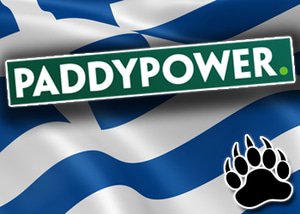 Paddy Power has gotten a fair amount of publicity before for making early calls on some of their available wagers, but they made the wrong call on the Greek referendum.
In the world of sports betting, it's not unusually for odds makers to allow wagers on a wide variety of political and other types of events. Recently, Paddy Power offered wagers on the outcome of the Greek vote on the Grexit referendum. They offered an early payout on a result of Yes, but when all of the votes were tallied, it actually came out to be a No, and they lost thousands in the process.
How Much Did They Lose?
Current reports are that Paddy Power lost around the mid-five figures in Euros from this mishap, and while that could definitely be worse for them, there are sure to be plenty of people who are thrilled about their early payouts. The final result for the Greek vote was 61 percent against the referendum, so it's not so much that they were off by some absurdly high amount, but they fell quite far from the 49 percent that they would have needed to have their call be the right one.
History of Outrageous Bets
Paddy Power the largest bookmaker in Ireland, and they have a history of controversy and outrageous bets. They were famously chastised by groups for advertising standards in the United Kingdom last year after running an advert that set the record for the most complaints in UK history, and they have a history of running major bets on things like murder trials that don't always sit well with everyone.
Along these lines, Paddy Power is offering a new bet on the future of Greece. They have opened an online betting market that offers 5/4 that Greece will pick up another currency and abandon the Eurozone in the process in the aftermath of the referendum failure. Hopefully they have learned their lesson on calling bets early in this area of the world, but anything could happen with how fond they are of controversy and getting attention in the media at what seems like any cost.