Ottawa Looks Ahead to Future Plans on the OLG Casino Proposal
By:
Russell Potvin

, Sat. Mar. 01, 2014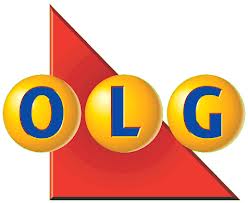 Now that 2013 has come to an end the OLG will continue to push forward the casino proposal in beginning months of the new year.
If the proposal gains momentum the urban centres of Ontario will experience growth in the privatized casino industry. Up until this point, the modernization strategy has received 50/50 support from city councils. Local municipalities cast portions of the strategy aside last year. The original proposal will have to be retooled before further progress is made by the OLG.
The Ottawa casino has received the most support and will mostly likely move ahead in the near future. This casino will be the central focus of the OLG strategy now that the dream of a new casino in Toronto is dead in the water. The Ottawa casino deal was hard won after a long battle that required multiple assessments and multiple contracts. But after much back and forth the Ottawa city council voted on the casino motion and the majority were in support of a new privatized casino. The new casino will be situated at the Rideau Carlton Raceway. The raceway is located on the outskirts of the southern side of the city. The raceway currently features OLG slot machines and the local residents are already accustomed to the presence of the gambling industry in their community.
Councilor Doug Thompson is one of the most outspoken supporters of the OLG proposal in Ottawa. Thompson represents the ward Osgoode and the Rideau Carlton Raceway falls within his jurisdiction. The building of the new Ottawa casino at the racetrack is his biggest political win of the year. The casino will boost the local economy through the creation of over 900 jobs with an annual payroll of $20 million. It will also add prestige to the long-standing horse racing industry at the racetrack. The bidding process to acquire operations contracts at the casino will begin early this year.