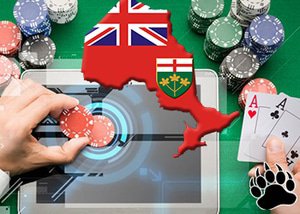 The new Tory government in Ontario has recently stated that it will end the online gambling monopoly and finally welcome private companies for a wider online gambling market.
The largest province in Canada is planning to eliminate its online gambling monopoly that will finally open up the sector to a wide variety of private companies. Earlier this month, the new Tory government in Ontario provided its first budget, bringing with it a promise to broaden the online gambling options for almost 15 million residents in the province.
Ontario only has one locally authorized gambling site at the moment known as PlayOLG Casino that is operated by the Ontario Lottery and Gaming Corporation. The Tory government is planning to create a competitive online gambling market that will reflect customer choice by permitting private online operators to register for licenses in the largest province in Canada.
The Future of Ontario's Online Gambling Options
Ontario is planning to consult with numerous industry stakeholders prior to establishing a regulatory system which will reflect customer preferences, fostering an exciting online gaming experience while minimizing the burden on business as well as ensuring that the necessary protection is in place. The Tory government budget also wants the residents of Ontario to have the ability to buy OLG lottery products directly from their mobile and tablet devices. PlayOLG Casino currently provides dedicated mobile apps for Android and iOS devices and while it might provide a wide variety of casino games, it does not offer the ability to buy lottery tickets from a handheld device.
The PlayOLG Casino was established more than 4 years ago. However, it remains an afterthought in the overall operations of OLG, contributing a mere $54.1 million to the total $5.6 billion that the monopoly generated in 2018. This pales in comparison when you look at the overall numbers that the provincially-run websites in Quebec and British Columbia bring in, both of which offer significantly smaller populations.
The Tory Government Budget
Online gambling was essentially the primary focus of the Tory government budget, as Ontario is planning to push the federal government in renewing their efforts to allow sports betting when it comes to a single game. Under the current law, the gambling monopolies on a provincial level are restricted to parlay betting products, holding limited appeal for experienced and veteran bettors. The last attempt to overturn the federal restriction was turned down in 2016.
The Tory government budget also included plans that will see the OLG lottery terminals allowing more interactive gaming experiences. However, specific details on how this will be achieved were not mentioned. The land-based casinos in Ontario will also be given permission to actively promote that they are providing free alcohol to gamblers which is something that the budget claims will allow each venue to be more effective in an attempt to compete with land-based casinos based in the United States.
In addition, the Tory government wants to roll back the time where golf courses, restaurants, and bars can start selling alcohol from 11:00 am to 09:00 am. The Tory government is also planning to allow bars to continue selling alcohol past the current 02:00 am cut-off time. Furthermore, alcohol consumption will also be allowed in public areas like parks and convenience stores can finally sell wine and beer.
More Online Gambling Options for Ontarians
The residents of Ontario can finally start looking at a wide variety of other exceptional gambling avenues thanks to the recent Tory government budget. Although there is a handful of Ontario Casinos available to players at the moment, the private companies will definitely be able to provide more diversity to the overall playing field in Ontario. It's now simply a matter of time until this new development takes control.