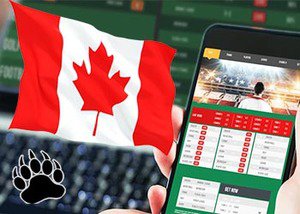 Canada is one of the strictest gambling countries, and for this reason, the announcement by the Ontario gambling agency was totally unexpected as it is on the verge of allowing online betting.
The Ontario Lottery and Gaming Corporation is searching for investors to assist in its online Sportsbetting campaign, which indicates that the OLG is up for big expansions. It is not only Sportsbetting as news has it that it will also open eSports betting opportunities.
The National Post reported earlier this week that the OLG is looking for a company to assist in the expansion of both mobile and online Sportsbetting, which will enable individuals to place live bets during games, currently this option is unavailable in Sportbetting Canada and the expansion will open the door to novelty betting and eSports in 2018. The planned expansion will mean Ontario gets to join 4 Canadian jurisdictions including Manitoba, Quebec, British Columbia and Atlantic Canada that currently have novelty betting, eSports and online sports betting in Canada.
The Atlantic Lottery Corporation introduced a mobile device app allowing users in Atlantic Canada to receive custom alerts and access to their games. In Manitoba and British Columbia, players have access to novelty bets and the subjects vary from predicting how much the next Star Wars film will earn at the box office to the reason for the Trump impeachment, and even who would play James Bond in the next film release.
Currently, in Sportbetting Canada, punters most favour NHL hockey betting and thousands of hockey fans place bets at top-ranked bookmakers, and the new expansion will add in-game sports betting to the existing options available in sport-betting -Canada and betting-Canada to the NHL-hockey betting options.
Ontario Lottery Gaming Corporation
The OLG spokesman, Tony Bitonti shared that it is still early days and even though it is not possible yet to forecast the output, there is the outline and he feels it will improve the market for eSports and sports betting. Bitonti also shared that an upsurge in popularity has been enjoyed by eSports betting in recent years and in Ontario, hundreds of tournaments take place every year. The expansion to gambling takes place simultaneously with the modernization of retail lottery terminals and currently, there is no official statement regarding the cost involved.
The local government's approval is based on financial gain since various studies and researchers have revealed that traditional gambling and lottery is fading as the world embraces virtual options. The days of traveling to enjoy casino games are gone and everyone is enjoying the convenience offered by online and mobile games. It is clear that Sportsbetting expansion would bring in huge profits and Canada has strict regulations in place.