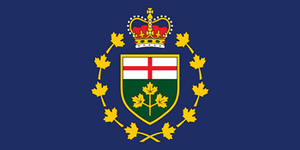 Ontario are looking at ways and methods that they can use to control online gambling on international sites.
According to their Finance Minister, Charles Sousa, the most obvious way to do this is to provide a safe provincially run online gambling alternative for residents. He also went on to say that grey market gambling is increasing and a site run by the Ontario Lottery and Gaming Corp. (OLG) is the obvious solution.
Minister Sousa has also been in talks with his counterpart from Quebec to see what they are are doing in a bid to regulate offshore online gambling. Quebec are attempting to expand their province's reach and Sousa is interested in and has organised a joint cabinet meeting to discuss this matter further and see how the Quebec online gambling corporation intends to move forward with this matter.
In Quebec, the government is looking at the possibility of licensing private gaming sites and allowing them to legally operate in the province, all be it under very tight regulations. They will also be cracking down very harshly on websites that do not participate in their offering.
According to government officials in Ontario, residents are spending between $400 and $500 million on international gambling sites each year and the revenue from this is all going to offshore websites. With their own Ontario online casino site launching soon, all revenues could be put back into the economy and used to provide better services to the people of Ontario. OLG is currently testing their own online gambling website with plans to make it available to the public very soon. The current projections are that the government will raise approximately $350 million in a five year period just from this website alone. Visitors who wish to use the site will be required to register so that underage gambling can be prevented as well as offering the ability to set caps on the amount they are willing to spend on the site.