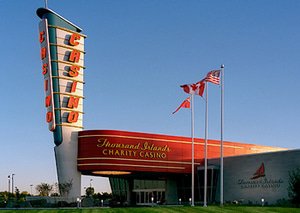 In a meeting of the Ontario Legislature, Charles Sousa, Finance Minister reported that the plans to move the Thousand Island Casino from its current location at Gananoque to a new facility at Kingston had been officially abandoned.
The decision was made on Monday, October 27th by the residents of Kingston. They were given the opportunity to decide the issue by municipal election ballot. When asked if the casino should relocate, an overwhelming two-thirds of all voters said they were opposed to the idea.
However, the results of this vote were technically not legally binding because of the low voter turnout. Unless at least a majority of all residents in Kingston vote, any outcome can be ignored. However, Bryan Paterson, mayor-elect of Kingston, said that he and the other members of the council would follow the outcome of the vote
The Ontario Lottery and Gaming Corporation could have still made the decision to move the casino to Kingston. When a city accepts a casino or other business, they become a willing host community. Because of the vote, Kingston would have been an unwilling host, but the Corporation could still have imposed the casino upon it. However, representatives have stated a number of times that they will not force a casino onto any community that does not want to host one. Minister Sousa reiterated that stance on Tuesday.
For the time being, the Thousand Island Casino will remain located in Gananoque. It remains to be seen if the casino will be moved elsewhere.