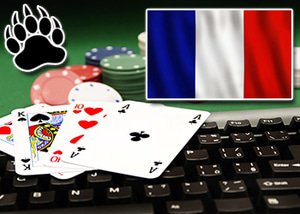 In 2016, France's regulated online poker markets have posted their first ever revenue gains since 2011. The regulated online gambling market experiences its single largest year on year gain in sports betting.
The single largest year on year revenue gain has come with sports betting and it has also produced the highest quarterly wagering total to be recorded yet. According to the figures that were just released by the French regulator ARJEL, online sports betting for the three months ending March 31 reached a massive €516 million which is up a massive 47 percent from the same period last year. The total online sports revenue reported by licensed operators in France has improved by 30 percent which is up €82 million.
ARJEL have created the sports betting gains to a 2.1 point rise in the betting returns that players have been experience. The regulator believes that this has encouraged players to reinvest their winnings. The 75 percent year on year increase in bonus offers has also helped with this increase. They also stated that the numbers have also seen an increase because of a 34 percent rise in the number of weekly active betting accounts.
All the individual sports enjoy solid gains in Q1, with football wagers rising 45 percent, tennis up 46 percent, basketball rising 57 percent, and rugby gaining 71 percent. Hockey has also more than doubled year on year.
The results also showed that horseracing fell 7 percent year on year to €247 million while revenue fell 5 percent to €66 million. ARJEL stated that the decline in horseracing is accelerating and they concluded that horseracing bettors are simply placing smaller wagers.
Even online poker has shown a revenue increase of 2 percent to €62 million which is the first year on year revenue gain since Q3 2011. These gains come courtesy of rising tournament fees, which were up 17 percent to €500 million. In contrast to this, cash game wagers continue to plummet, falling 7 percent to €953 million.
ARJEL also noted that the ranks of cash game players fell by 9K from Q1 2015 to 315k in Q1 2016. The number of players who spent less than €100 playing cash game was up two points. The volume of players who spend over €100k appears to have plateaued but tournament players who spent over €50k in entry fees was up 31 percent year on year.
Online poker is set to get another boost too now that politicians have finally approved French licensed site to share liquidity with licensed operators in other European Union regulated markets. Not timelines for deals with countries like Italy or Spain have been agreed yet.
Another statistic that was revealed was that for the second consecutive quarter more than half of all online sports bets were placed using mobile devices. Poker shows a 47 percent mobile share for Q1 up seven points year on year. Race bettors don't seem to be as mobile friendly with their share only up two points to 36 percent.