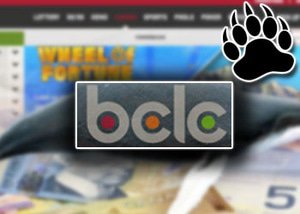 BCLC releases player revenue surprise from online gambling in BC. It turns out, 46% of revenue comes from 5% of the players.
We all know that online gambling in BC is legal and that the government has their own provincially run online casino. New research, however, has revealed that the British Columbia government's online gambling site PlayNow earns 46% of its revenue from just 5% of its players. This is a bit of a shock to say that least and when the figures are looked at, the 5% amounts to 619 players.
Statistics from the new study by the University of British Columbia's Centre for Gambling Research, however, suggests that BCLC should perhaps step up their own responsible gambling practices especially in relation to the data from PlayNow.com. It seems that the site's reliance on a tiny fraction of its users for almost half its online casino revenue is not something to be proud of.
The research carried out by UBC say them study a single month of activity on the PlayNow casino. The report was based on the month of June 2015. The results showed that during that month there were 41,041 users and 48 million bets were made totalling C$118 million. Only 30% of these players used the online casino, yet it accounted for 96.7% of all the wagers. Slots accounted for almost 80% of the wagers placed.
The average online lottery player made nine wagers in the month averaging C$3.40 each time. The average online casino player made 763 wagers at an average of C$1.20 each time.
The top 20% of the most active players at PlayNow were responsible for nearly 82% of all online casino wagers. The top 5%, which was just 619 players, accounted for 45.9% of all the casino play. These individuals made an average of 12,594 wagers during the month, approximately 420 wagers per day, at an average of $6.40. This was a total of $66,361 for the entire month.
Now it should be pointed out, that gambling spending is not the same thing as gambling losses and slots do have a payout percentage rate which means they return a specific percentage of bets to players over a period of time. The payout figures from PlayNow for the month of June 2015 have not been released.
Media reports are however slamming BCLC for relying on problem gamblers for the majority of their online casino revenue while also assuming that the same ratios are present in brick-and-mortar establishments. BCLC, of course, maintains that their popularity is based on the fact that they operate the only legal, provincially run site for residents and they can be counted on to put public safety ahead of revenue generation. This may not appear obvious from the results of this study.
BCLC Signs Licensing Agreement with MGM Resorts for GameSense Responsible Gambling Program
Last week, the BCLC celebrated the signing of a licensing agreement with MGM Resorts. This deal will see MGM casino operators integrating BCLC's GameSense responsible gambling program at their venues across the United States.
Media coverage of the UBC study has taken away from the success of BCLC's deal with MGM and it looks like they will now have to explain why any gaming operator would want to use their safety net when it seems obvious that there are huge holes in it.